April 2021 - Global Vaccination Month
Sponsored by the Immunization SIG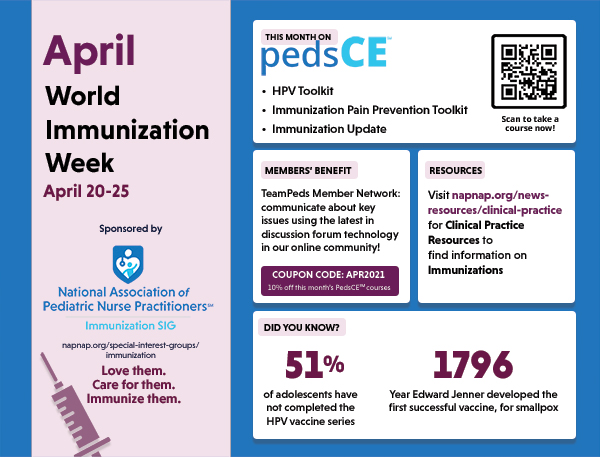 Check out the SIG's page for more resources, to learn more, and join!
PedsCE courses
1. HPV Prevention: Nurses Get It Done! 
2. Immunization Associated Pain Prevention
3. 2021 Immunization Update – Focus on the Schedule
10% off this month's PedsCESM courses with the coupon code: APR2021
Did you know? 
1. "51% of adolescents have NOT completed the HPV vaccine series" (CDC, 2018)
2. Did you know that the first successful vaccine was developed by Edward Jenner for smallpox in 1796. (WHO, 2017)