June 2021

 - End of School Year Month
Sponsored by the School-Based Health SIG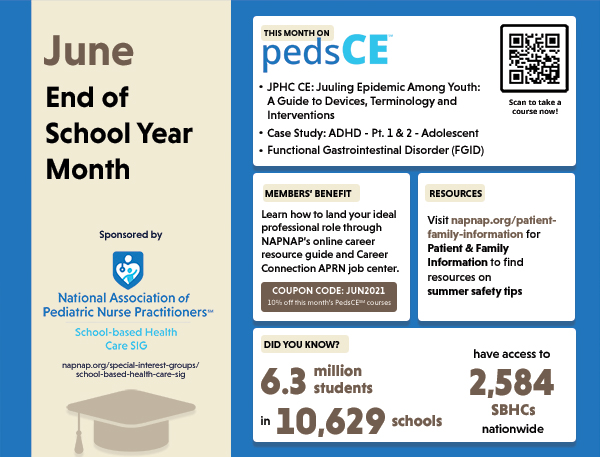 Check out the SIG's page for more resources, to learn more, and join!
PedsCE courses
1.JPHC CE: Juuling Epidemic Among Youth: A Guide To Devices, Terminology, And Interventions
2. Case Study: ADHD – Part 1 & 2 – Adolescent
3. Functional Gastrointestinal Disorder (FGID)
10% off this month's PedsCESM courses with the coupon code: JUN2021
Did you know?